Solar Panel Installation Glasgow
As the demand for solar power systems grows, the need for more robust systems that deliver inceased power and efficiency. Allheatingone offers reliable solar energy solutions and grid connectivity. We the leading solar panel installation Glasgow, Paisley, renfrewshire company, install a range of solar panels, which we monitor for performance. We feel proud of ourselves for being one of Scotland's most experienced solar panel installers in Glasgow. In this country, most roofs fulfil the appropriate installation requirements. Moreover, they ensure plenty of hours of sunlight. However, if installed on the rooftop is not desirable, we give the perfect installation service with repair work.
Professional Solar Panel Installation Glasgow And Nearest Small Towns Near Glasgow
Moreover, we offer our clients innovative system designs that best fit their individual needs and offer the highest level of workmanship. Our Solar Photovoltaic PV Panel Installer services cover all areas from
· Site assessment to solar system design, supply, installation, and maintenance
· Complete installation site suitability free survey
· Check solar panel energy generation and savings
· Advice on planning and building warrant issues
· Site preparation before the installation process
· Assistance with connection to the national grid
· 10-year product warranty
· Annual maintenance contracts with installers
· 24/7 Professional Monitoring
· Proactive Service Dispatch
Contact Us Now get affordable solar installations
Why Install Solar Panels In Glasgow And Neareast Areas?
Looking for the perfect solution to decrease your monthly utility bills and take a proactive position toward environmental responsibility? The solar panel system installation is the answer!
Allheatingone is a team of experienced solar panel installers Glasgow. Contacting our clients help us to know their needs and suitable product for them. So, you are in the right place if you are looking for a solar panel installer in Scotland!
Therefore, perfect solar installers glasgow plays a vital role. AllHeatingOne offers supreme quality complete installation and maintenance services at competitive market rates. We install solar PV panelS system on new build properties and provide a free survey and advice to reach your SAP requirements.
Our company believes in thinking globally and making our world a better place to live. Moreover, we install manual tilt frames to give you the idea to change the array's tilt to adjust for the sun's track throughout the seasons. Additionally, our Solar Photovoltaic PV Panel Installer installs a system with high-quality battery storage for more extended usage.
Advantages of solar PV panels installation include:
· Produce electricity, and lower electricity bills
· Net metering: Sell your additional electricity to the utility company for even lower energy bills
· Environmental benefits: Decrease your carbon footprint, and run your home on clean, emission-free energy. Provide pure eco solutions.
Install Commercial And Residential Solar Panel Systems In Glasgow:
If you do not have solar panels installed on your roof, contact a reliable Solar Photovoltaic PV Panel Installer in Glasgow. Residential solar PV systems are becoming progressively more popular, as is commercial solar system for businesses.
Allheatingone is here to help you out!
Solar panel systems are advantageous to the smooth running of various units in the commercial and residential sectors. Making the switch saves money, but solar PV system also provides environmentally-friendly energy sources.
These solar systems are essential for banks, hospitals, educational institutes, hotels, and other business buildings since they offer a continuous power supply. The considerable decrease in energy expenditures and less reliance on the grid are essential benefits that have upraised their demand in the commercial sector.
We provide solar system installation with a complete guarantee with a high-quality battery. Though there are some distinctions between residential and commercial solar power systems, they have one essential thing in common: they help safeguard the environment.
As the names suggest, commercial solar power is more significant and around 2% more efficient than household solar power. Additionally, commercial solar PV system generates more electricity than residential solar power since the panels are more prominent.
You require more panels and a high-power battery in commercial solar system installation compared to residential. We give our 100% best installation and maintenance service. However, we inspect the site first for the perfect installation, whether commercial or residential solar system installation. As we never compromise with our solar system service quality.
Installation
Allheatingone installs residential and commercial solar panel systems the same way, using a bolted racking system. So, unlike residential roofs, commercial building roofs are usually flat, allowing the installation process at ease. Whether you have south facing roofs or west facing roofs, we fix solar systems as a way to get sun-rays ideally.
On the other hand, commercial systems can take multiple days to complete, while residential solar PV panels generally need one or two days to install. Helping homes and business decrease their power bill significantly.
your home your choice our expert team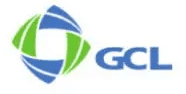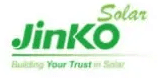 Getting a new solar system is unquestionably one of the most essential and expensive purchases you will ever make. Therefore, you must find an expert who is competent and reliable and properly trained and qualified to complete the work.
Our service includes all aspects of solar PV design, installation, testing, commissioning, and maintenance. Contact us! Install solar panels Glasgow with experts. Check out our unique service:
· Reliable:
We strongly believe that investing in renewable energy is one of the best decisions one can make. However, we are not just a company where you can get quality solar system services; we are committed to becoming the most trusted Solar Photovoltaic PV Panel Installer.
· Expert Engineer:
Our qualified professional engineers provide expert advice and assist you in finding the ideal energy-efficient system for your home.
· Installation on time:
Our professional engineers will install your new solar thermal system at a convenient time for you. We contact our customers and fulfil all their requirements as they need.
· After Care
Allheatingone is 24/7 available for your royal treatment. Contact our new customers for updates. We are here to help if any problems arise!
Our experienced designers and professional solar panel installer glasgow engineers work to provide a quality solar thermal service that fits your needs. Moreover providing you with a competitive market rate.
Call us now! The solar panels' installers you can trust.