Underfloor Heating Installation
Underfloor heating is an apartment heating approach that involves embedding durable and flexible tubing in the floor. It is cost-effective and efficient and offers numerous advantages over radiators.
All One Heating provides comprehensive, custom underfloor heating solutions throughout the United Kingdom for commercial and residential applications. Our speciality is designing, supplying, and installing custom submerged or electric underfloor systems to meet client requirements. Contact us immediately to learn how our experts can advise and create your ideal system. Whether you want a current system revamped or upgraded or a new construction project, we accommodate all customer requests. We provide consistent and expert service from initiating a project through its conclusion.
We undertake all initiatives, including self-build, commercial and residential fresh building, and renovations. With our best-in-class warranty, you can rest assured that your heated flooring will continue to perform admirably for decades.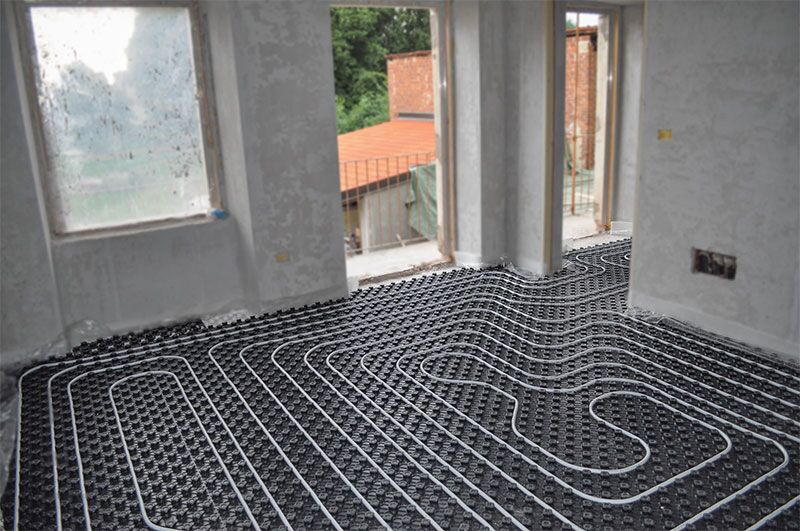 How does underfloor heating work?
Underfloor heating spreads heat from beneath the floor's surface, providing a consistent and mild warmth throughout the room. There are two primary forms of underfloor heating: electric and water-based (also called "wet systems").
Electric underfloor heating involves the installation of electric cables or heating matting beneath the floor. The cables generate heat when electricity flows through them, which is conveyed to the floor above. This system type is suitable for smaller spaces or individual rooms.
Warm water circulates through pipelines installed beneath the floor for water-based underfloor heating. A boiler or heat pump heats the water and then pumped through the pipelines. The heated pipes heat the floor, producing a comfortable and uniform heat distribution.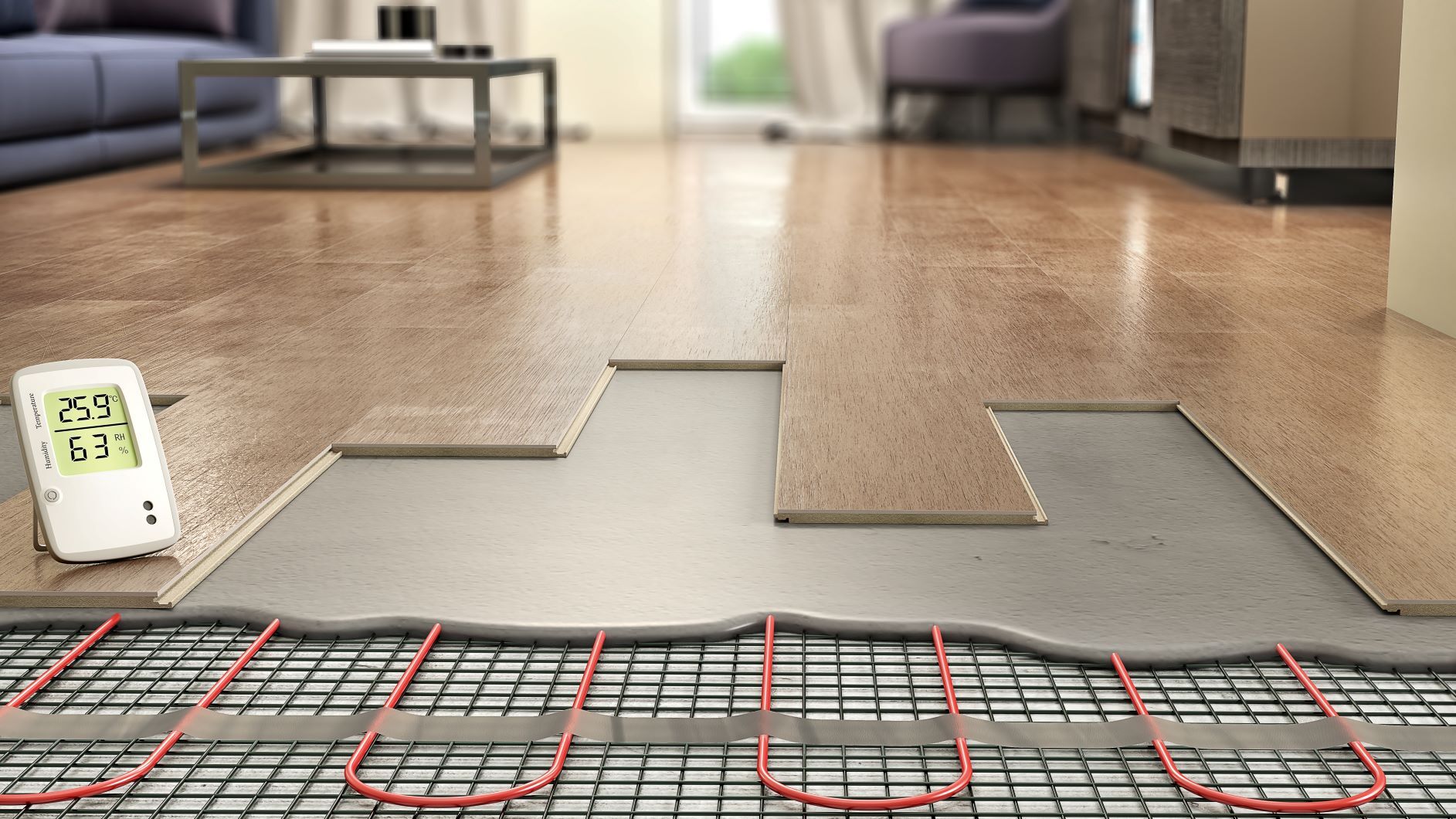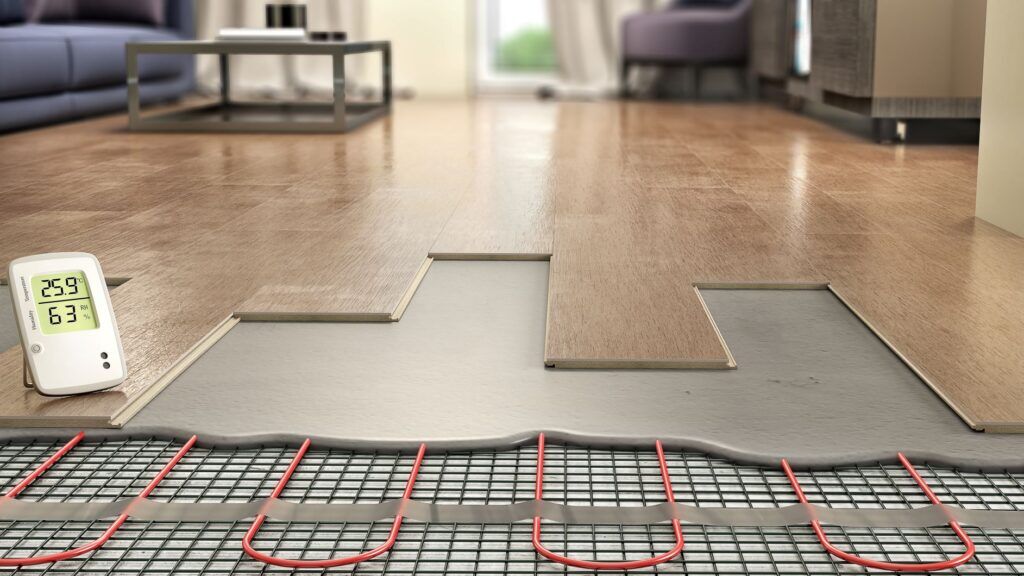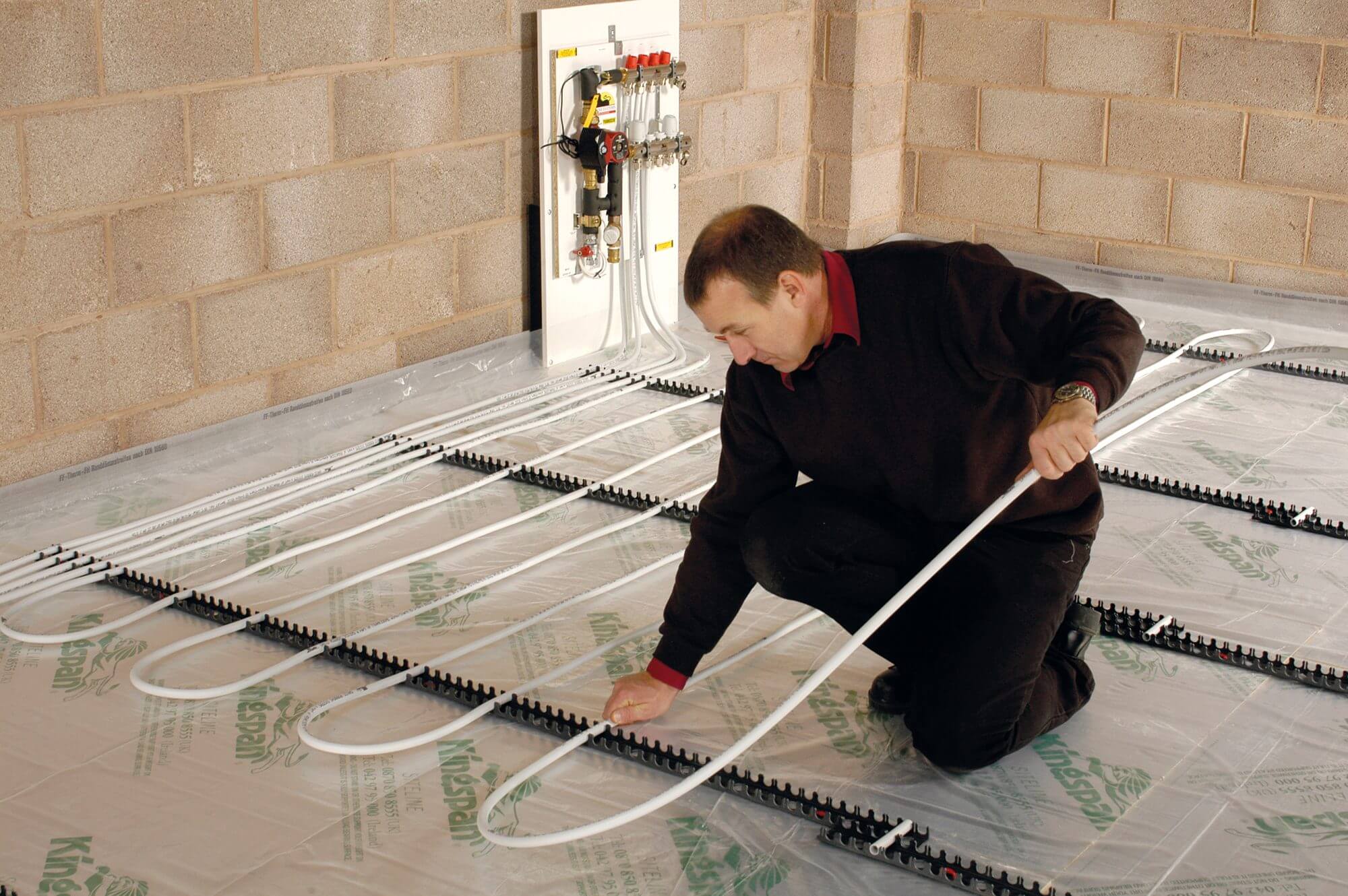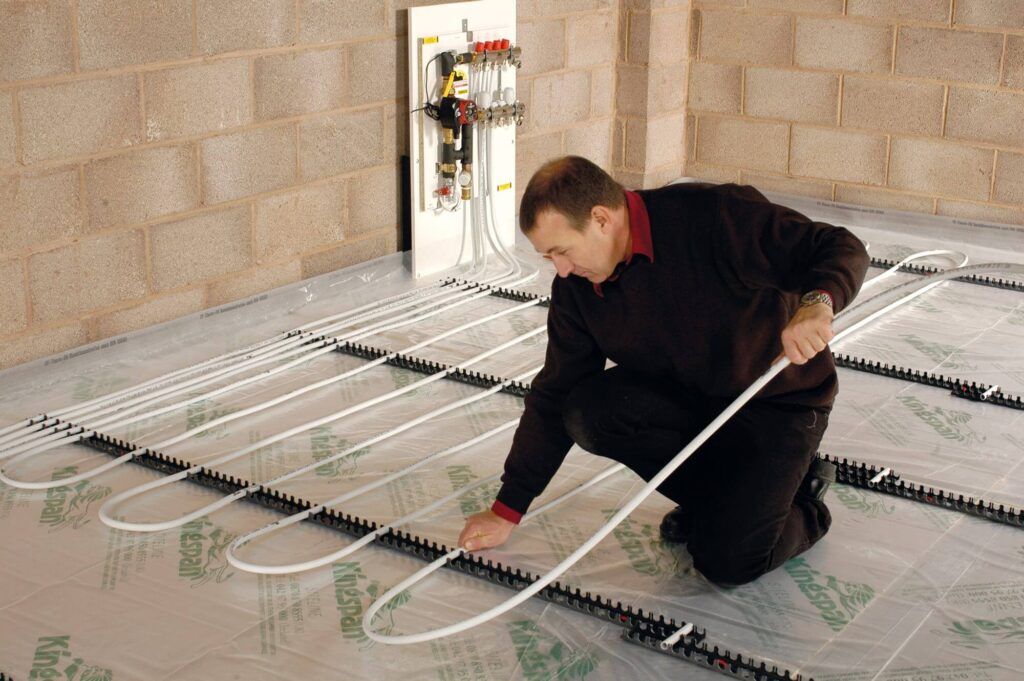 Underground Heating Repairs
Experiencing issues with your underground heating? All One Heating is here to save the time, so have no fear! If you are experiencing problems with your damp or electric underfloor heating system, or if a previous installer has abandoned you, we have you covered. Our specialized repair service is intended to resolve your concerns and restore your system to full functionality.
Our experienced technicians will visit your property and inspect your underfloor heating system thoroughly. With All One Heating, you can rest assured that your underfloor heating issues will be resolved promptly.
Don't let problems with your underfloor heating diminish your spirits. Contact All One Heating immediately and allow our devoted team to resolve your issues with damp or electric underfloor heating.
Discover the Benefits of Underground Heating
Underground heating surpasses conventional heating systems in terms of cosiness, with warm floorboards enveloping your home in opulent warmth. Not only does it provide unmatched comfort, but it also provides exceptional energy efficiency, saving you money on heating costs and reducing your impact on the environment.
Without the limitations of radiators or visible heating elements, you can unleash your imagination and create a distinctive interior with design freedom and optimisation of space.
As underground heating eliminates the circulation of allergens and dust, you can say goodbye to allergies and experience a healthier indoor environment. Enjoy the serenity of undisturbed operation and the resilience of a system designed to last. This desirable feature will increase the value of your home and attract potential purchasers.
Adopt a heating system consistent with eco-friendly practises and contributes to a greener future.