Air Source Heat Pump Installers Glasgow
and other areas of the Paisley and Renfrewshire regions
Lower your energy bills with state-of-the-art air source heat pumps from air source pump installers Glasgow and other areas of the Paisley and Renfrewshire regions, All Heating One. Available as split and packaged systems, get your heat pump supplied, installed, and supported with the best aftercare service.
A Heat pump is the ideal renewable heating solution for a residential or commercial building. A heat pump will minimize energy bills, reduce carbon emissions, and funding is available. There are various heat pump systems, all of which bring different benefits to property owners in Scotland
Top Air Source Heat Pumps- Air Source Heat Pump Installer Glasgow and other areas of the Paisley and Renfrewshire regions
We specialize in local air Source Heat pump Glasgow and Heat Pumps technology at All Heating One. Moreover, we manage the installation process from start to finish and provide supreme maintenance and aftercare. Furthermore, All Heating One, the top heat pump installer near me, provides unmatched service. Also, we give attention to details that our specialists can deliver throughout Scotland. Contact us today if you have questions about Heating Systems.
Our experts can design, produce, install, and maintain your new heat pump system according to your requirements. We install the heat pumps after checking the heat loss requirements and plan to meet the householders' heating and hot water demand.
Get Your Air Source Heat Pump Quote
Why Are We The Top Heat Pumps Install Company?
We visit your property to review specifications, take measurements, and evaluate your requirements. We, air source heat pump installer Glasgow, offer residential properties renewable energy installation services.
Additionally, we check heat distribution, heat pumps work, and complete water heating systems before they are done. Especially underfloor heating systems, we examine hot water supply, gas boilers, heating radiators required, and heat pumps work temperatures.
We offer independent heating advice from the retrofit designer at no additional cost. The retrofit designer works with the retrofit coordinator and discusses the plan with the homeowner, and answers any questions they have.
We work with better quality and affordable brands for the customers—no compromise on the safety of the homeowners.
Key Benefits Of Installing A New Heat Pump System:
Eco-friendly and efficient

Low maintenance cost

Reduce carbon emissions

No hidden charges for domestic properties or commercials

Cost-friendly new heating system; no running costs

Workmanship warranties

Perfect for both heating and hot water

Temperatures maintenance (air-to-air or water-to-air)

Eligible for RHI

Save Money on Energy Bills

Energy-efficient renewable energy
Are Air Source Pumps Expensive To Install? Air Source Heat Pump Glasgow
Yes! All air source pump systems are expensive to install a wet central heating system or an underflooring one. An air-source heat pump will cost around £3,000 and £5,000. Moreover, the entire system of an air heat pump installation can cost between £10,000 and £20,000.
As a result, we save money and less energy consumption and reduce carbon emissions.
Contact the air source heat pump installer!
We offer budget-friendly installation services. Get your heat pumps installed at competitive market rates.
The total installation costs of your heat pumps will depend on a few factors. However, if you are using air source heat pumps as your central heating system, then these things will affect your overall heat pumps installation costs:
Replacements like an existing central heating system

If Ductwork Installation or Replacement is Necessary

Installations like underfloor heating systems

Home Size (affects the Installation costs)

Heat exchanger heat Pumps

Price of the Unit and Additional Materials Required

Low maintenance required

More heat radiators, more energy efficiency

Time of Year Installed your heat pumps (more costly during busy seasons)

Local HVAC Permit and Installation Fees
Get High-Quality Services| Heat Pump Installers
We promise you to provide top-quality services, with its maintenance and aftercare. However, no maintenance costs for the first time, Moreover, our efficient team constantly works with you to accommodate your schedule. So, the heat pump system causes the least disruption to your domestic property.
How Does Air Source Heat Pump Work?
The air source heat pump extracts warm heat from the outdoor air / outside air and stores it in a liquid. With electricity, the pump makes the liquid hot. The liquid becomes gas and releases the heat stored. The released heat makes the water or air warm. ASHP repeat the same cycle to increase the temperature and make it comfortable.
Air Source Heat Pumps

Hybrid Heat Pumps
Are There Grants For Air Source Heat Pumps In Scotland?
Air source heat pumps are a great way to reduce your carbon footprint and save on energy costs, so grants are likely available to help offset the cost of installing one. There may be grants available for air source heat pumps in Scotland. The best way to find out is to contact us.
Is It Cheap To Install Air Source Heat Pump?
The installation cost of an air source heat pump depends on the complexity of the installation with factors like the distance from the heat pump unit. However, it depends on the size of the home or property. Before calling an installation company, you must have at least a budget of around £3,000 to £20,000. Call us for more details; we guide you the best according to your property needs and budget.
Can A Plumber Install An Air Source Heat Pump?
An air-source heat pump installation is a complex project requiring specialist installers. However, it is not a DIY project; you need experienced plumbers or installers for installation.
Here, our professional breaks down what you can expect from the installation process. All Heating One has a team of expert plumbers and electricians who can complete the installation in one day to ensure your home is not without central heating or hot water.
Is Air Source Heat Pump Better Than Ground Source Heat Pump?
Both heat pumps work on the same principle to save money on energy bills and protect the environment. Ground source heat pumps require an outside ground, and an air source heat pump does not need that.
Air Source Heat Pump Brands – Heat Pump Technology- Air To Water Heat Pumps
Many manufacturers have started making the ASHP with the change of Government plan to be a carbon-neutral country by the end of 2050. Mitsubishi electric ecodan heat pump, Vaillant ASHP, Vokera ASHP and Worcester Bosch ASHP are the pioneers in manufacturing the heat pumps.
Feel free to contact us for the electric heating pump install and its information!
your home your choice our expert team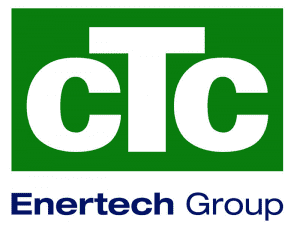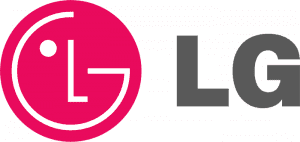 Hybrid Air source heat pump
Get Your Air Source Heat Pump Quote
Get Your Air Source Heat Pump Quote
Why Are We The Top Heat Pumps Install Company?
Key Benefits Of Installing A New Heat Pump System:
Are Air Source Pumps Expensive To Install?

Air Source Heat Pump
We are a trusted, regulated and MCS accredited company